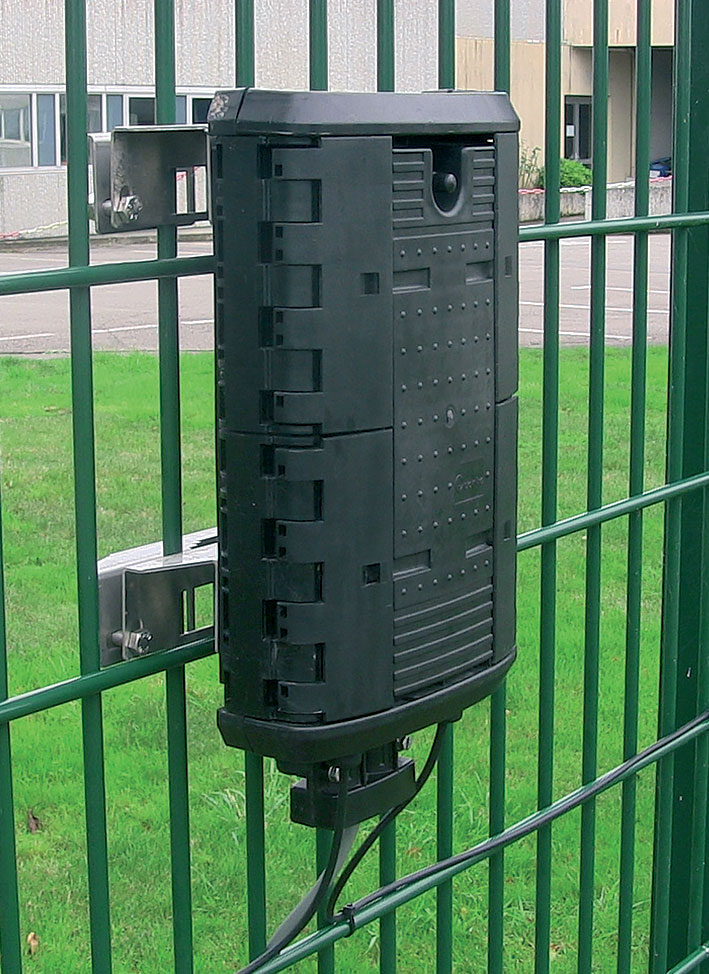 MYGALE 4S+
PIEZOELECTRIC CABLE DETECTOR
Mygale 4S + is an outdoor sensor which makes it possible to retrieve and analyse the vibrations from a fence when there is an intrusion. It consists of a local data acquisition unit, which can manage up to 4 segments of 150m of piezoelectric cable.
Vibrations caused by an individual attempting to cut, climb or lift the fence are detected and sent to the local data acquisition unit. This performs the necessary processing to analyse measurements and trigger the alarm.
Networking sensors enables linear deployment over a large distance of a detection system that combines efficiency, discretion and sector-based division of the alarm.
Main features:
Excellent detection quality
Economical and reliable solution
Easy to install and set (Bluetooth, RS)
Simple and robust technology
Sensitivity can be adjusted for each sector
Switch to dry contact or RS485 bus system alarms
Download the technical data sheet
Fill in the following form to download the technical data sheet