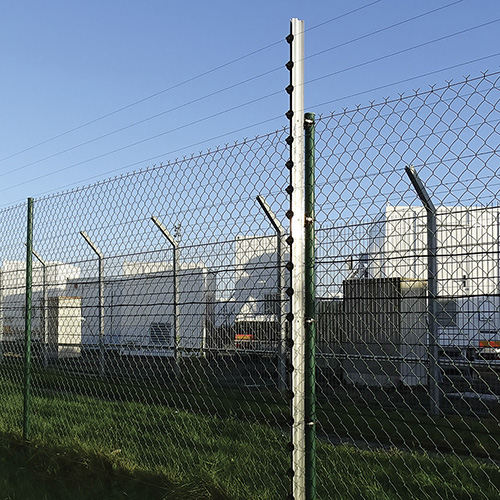 ANACONDA
WIRE-WALL ELECTRIFIED FENCE
The ANACONDA fence has a stainless-steel profile, which makes it possible to hold insulators, which creates a wall of electrified and detecting taut wires.
This aesthetic and discreet system can be installed as a freestanding structure or fitted to an existing fence. Its innovative design makes it compatible with most standard fences on the market, and makes it possible to electrify an existing fence or transform it into a detective fence at a lower cost.
JAGUAR 400: Electrified fence with capacitive detection of the touch
COUGAR 400: Electrified fence which detects cutting
LYNX 400: Capacitive detection of the touch fence
Main features:
Effective and discreet system
Installation on existing fence or as a freestanding structure
Easy installation on all profiles
Good mechanical performance in severe weather conditions
Good electrical insulation for use with pulse-type high-voltage
Option to keep wire fencing and insulators on the same post
JAGUAR 400
COUGAR 400
LYNX 400
Download the technical data sheet
Fill in the following form to download the technical data sheet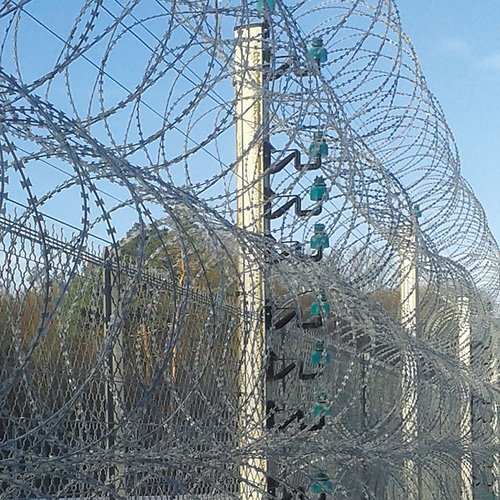 DEFENCE FENCE
High security electrified fence
The LÉOPARD detection concertina wire system combined with a wall of cablets electrified by the JAGUAR 400 offers a deterrent and repellent effect, optimal detection at the earliest opportunity and it takes a long time to breach.
Main features:
Deterrent, repellent, delaying and slowing effect
10,000 volt high-voltage pulses
Capacitive touch detection on cablets (JAGUAR 400 )
Cutting detection concertina (LEOPARD)
Anti-lifting of concertina wire detection system
Download the technical data sheet
Fill in the following form to download the technical data sheet